The Chuck Margiotta Scholarship Fund was established in 2009 to honor my brother. He was killed on September 11th, 2001, while on duty with the FDNY. My brother and I both attended Monsignor Farrell High School, as did our son's. I wanted my brother's name to live on through scholarships awarded to deserving graduates. My wife Patricia was actually the one to suggest an annual motorcycle run. The idea gave birth to the Lt. Chuck Margiotta, FDNY, BRAINS, BRAWN, BRAVERY, Motorcycle Event. The event was huge, right from the onset. It was held for 9 consecutive years, from 2009 - 2017.
I thought there would be a small gathering with food and some reunions of former classmates through which I would be able to award a modest check to a Farrell graduate. However, with the support of sponsors, the motorcycle community, my "Brothers" of Rolling Thunder, Chapter 2 NY, and Chuck's "Brothers" at Engine 165, Ladder 85, the event drew hundreds of supporters to the event. The annual event, became one of the largest motorcycle events in the Tri-State area. Over 300 motorcyclists and several hundred non-riders, attended the event every year.
I'm proud to say that over the 9 years of the BRAINS, BRAWN, BRAVERY, Motorcycle Event, many students have been awarded scholarships totalling more than $126,000. In addition, there were several families who received assistance after sustaining damage and losses to their homes after Hurricane Sandy.
Past scholarship recipients "Did Us Proud" by excelling in football, basketball, track & field, baseball and wrestling. Graduates have gone on to attend various colleges and several have chosen to defend our freedom by serving in the various branches of the Armed Services.
Unfortunately, I made a very emotional decision to cancel the annual motorcycle event due to the demands it created throughout the year.

I want to thank everyone who supported the scholarship fund over the years. The Chuck Margiotta Scholarship Fund will go on! It is my hope that family, friends, bikers, sponsors and online donors, will continue to make an annual contribution.
EVERYONE can donate at:
www.ChuckMargiottaScholarshipFund.com
Gratefully,
Mike Margiotta, '76

Chuck Margiotta was a family man, 20 year veteran of the FDNY, NYC Public School teacher, Actor, Stuntman, Private Investigator, Ivy League graduate, athlete and HERO.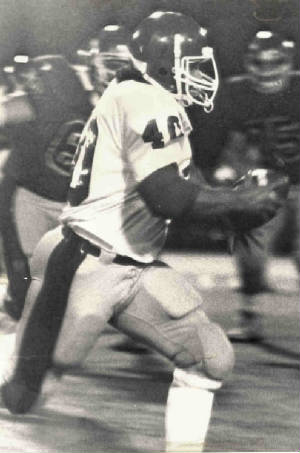 Chuck would be very proud to know that the scholarships that bare his name are helping graduates of his former High School, Msgr. Farrell.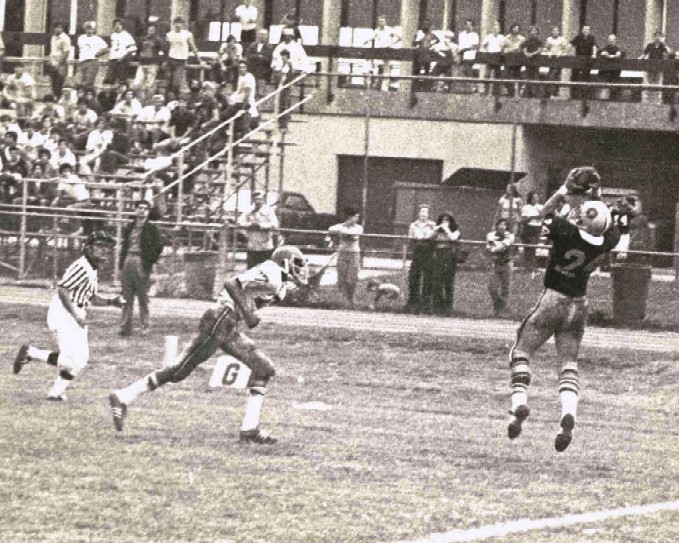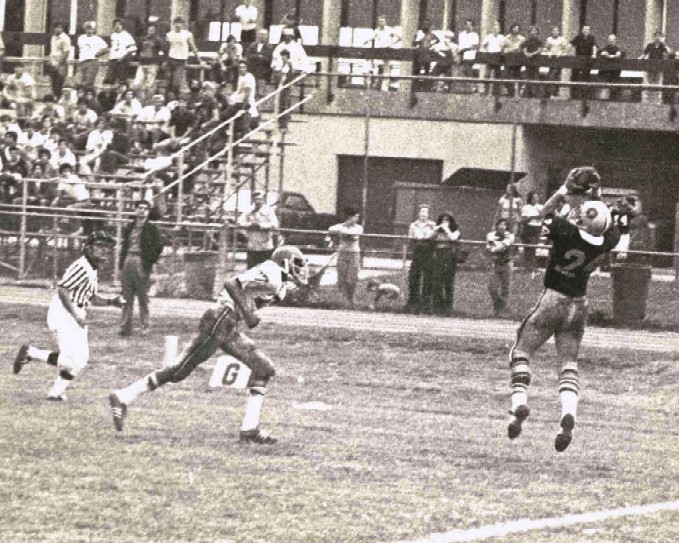 It would take 10 lifetimes to accomplish the things Chuck achieved in his 44 short years.
There is a tribute site honoring Chuck's life. The site is extensive, with literally hundreds of stories, articles and pictures, documenting his life.
You can learn all there is to know about him by clicking the link below.